For lunch today I went to Hank's Haute Dogs because I heard that their Sunday special is a kobe beef dog and duck fat fries. That pretty much sounded too good to be true…unfortunately, when I got there, I found out that they only have those at the main location and I was at the Waikiki (smaller/express) location.


So I asked for recommendations instead. The guy working at Hank's Haute Dogs recommended either the Chicago Style dog or the Portuguese Style Chicken Sausage w/mango mustard and pineapple relish. I went with option 2, fries and a Coke. Very good stuff!

I wasn't quite brave enough to try the butter poached lobster dog…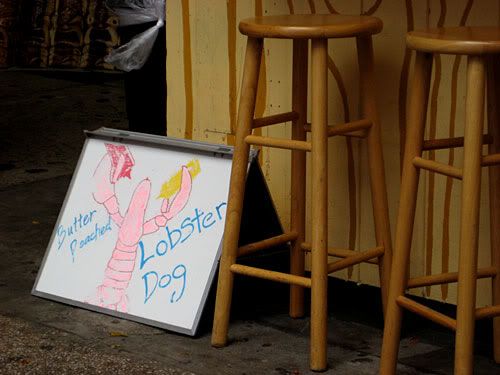 I headed down to the International Marketplace again for a couple of last minute items. It's kind of a crazy place. There was one item that kind of wanted…price started at $15, but they could go down to $13 or 2 for $25. I started to walk away and they pulled me back and offered it for $12. I offered $10 and they couldn't do it, so I walked…and they pulled me back and sold it to me at that price. I really don't like shopping like that, but apparently that's how it's done.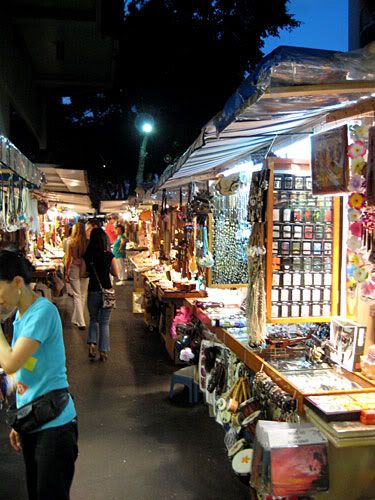 There's some weird stuff at the Int'l Mkt. I stopped to take a photo of this shark in a bottle and the lady ran over and said I shouldn't take a pic, I should take it home. I asked how much (no way was I buying it) and she said only $25. I said thanks, but that's too much…as I was walking away it went down to $20…$15…$10. Weird. What am I going to do with a $10 shark in a bottle?

For dinner, I wasn't terribly hungry, so I ended up back at Gyoza no Ohsho: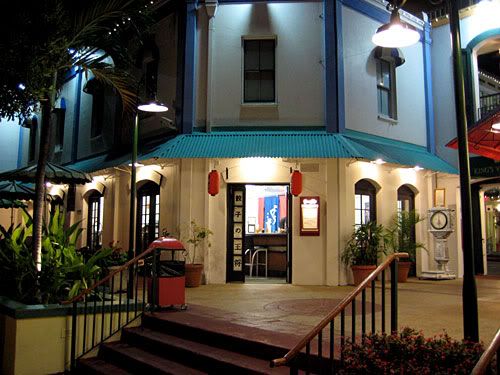 I really wanted to try their gyoza and I'm glad I did…EXCELLENT! And for like $4 it was a bargain!